Although the word "pansexual" is a relatively new term, the predisposition to beauty as a primary factor in attraction towards a potential mate is a concept that has been around since the dawn of time.
In celebration of all things beautiful and the growing adoption of pansexuality as a publicly recognized persona we're going to take a look at society's most well known advocates who choose to place minimal emphasis on biological sex and gender identity.
Courtney Act
Born 1982
Australian
Drag performer, singer
Courtney Act (born Shane Gilberto Jenek) is an Australian drag queen, singer, and tv personality who originally gained popularity while competing in the first season of Australia idol in 2003. Since then, Courtney has continued in the spotlight with multiple record deals and television appearances including Rupaul's Drag Race and the Australian Dancing with the Stars.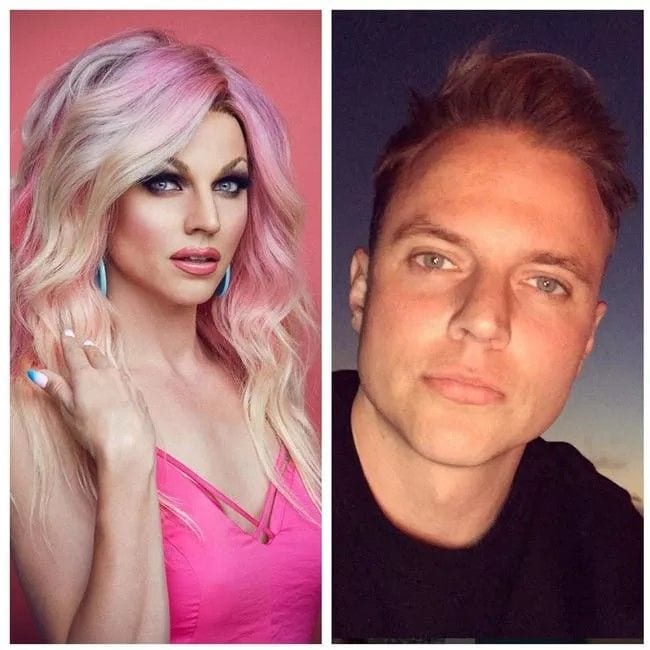 "Gender and sexuality both exist on a spectrum and I think those terms are place-markers of that reality. People's gender and sexuality can change and evolve throughout their lives. It's just about being free from the expectations of society, and defining life on your own terms. The most important thing is to look inside and understand who you are, and be that person for yourself."
Madison Bailey
Born 1999
American
Actress
Madison comes from a large family (3 brothers and 3 sisters), was raised in Kernersville, NC and is best known for starring as Kiara Carrera on the Netflix teen drama series Outer Banks.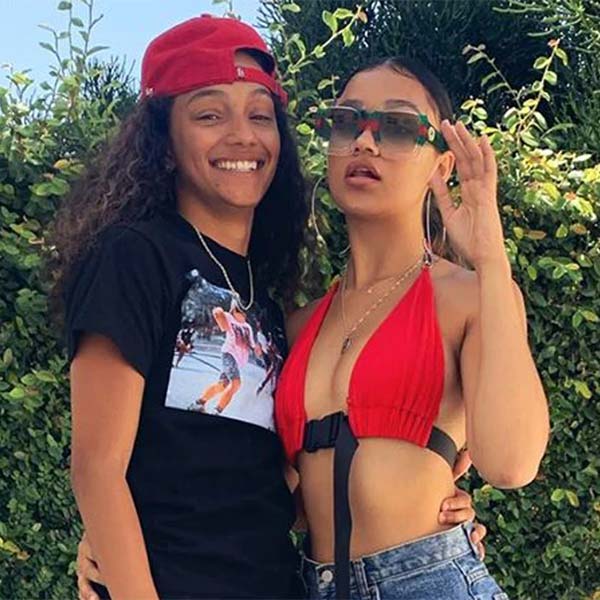 "Nobody knows what pansexual means. Girls, boys, trans boys, trans girls, nonbinary babies. It's what's on the inside, boo."
Nayland Blake
Born 1960
American
Artist
Nayland Blake (they/them/their) is an American Artist who has dedicated their life's work to creating awareness towards prejudice and intolerance.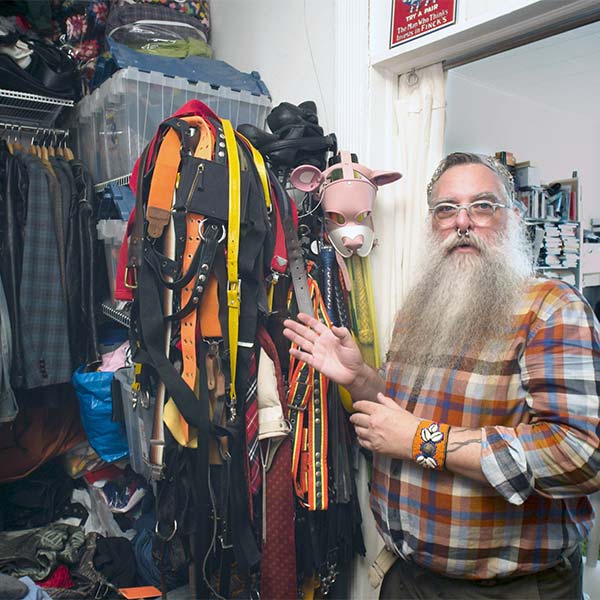 "I say I am queer in the streets and pansexual in the sheets, to hopefully clarify what I believe the political dimensions of queerness to be."
Bob the Drag Queen
Born 1987
American
Drag performer
Bob the Drag Queen (born Caldwell Tidicue) is a well known American drag queen, activist, and entertainer boasting over 1 million instagram followers. Most well known for winning the eighth season of RuPaul's Drag Race, Bob was ranked #8 in New York Magazine's list of most powerful drag queens in America.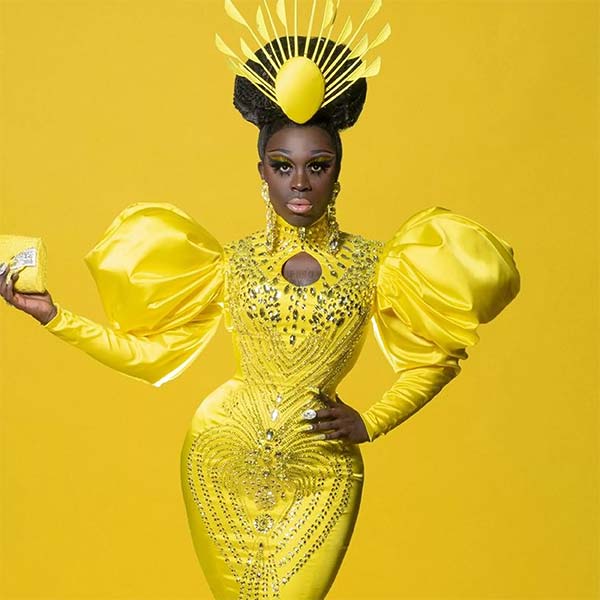 "I am pansexual as I actually remember also being attracted to women as well and thinking that maybe this like, thing where I was attracted to men was just like some weird phase or if it was something I could just ignore"
Boyfriend
Born 1988
American
Rapper, songwriter, producer, and performance artist
Boyfriend (born Suzannah Powell) was raised in Nashville, TN the daughter of well known country songwriter and producer Monty Powell. Boyfriend is credited for creating the term "rap-cabernet" which is a reference to the performance component that accompanies her music.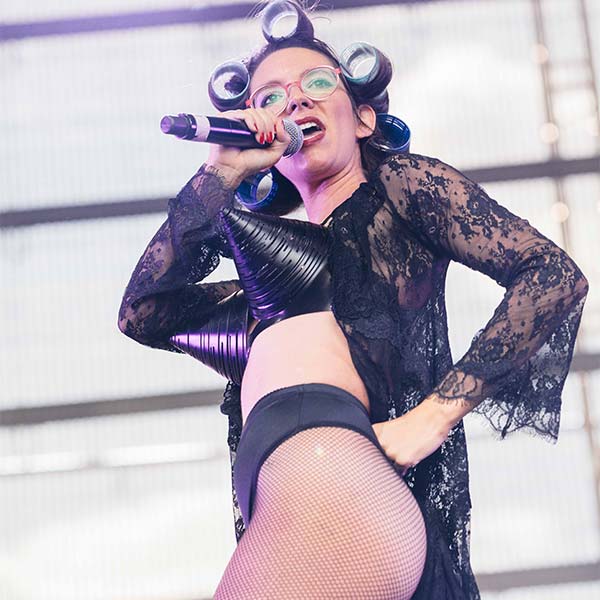 Brooke Candy
Born 1989
American
Rapper
Brooke Candy is an American entertainer who's fame began after starring in the music video for the song "Genesis" by Grimes. She's also worked alongside and toured with famous artists including Charli XCX and Lizzo.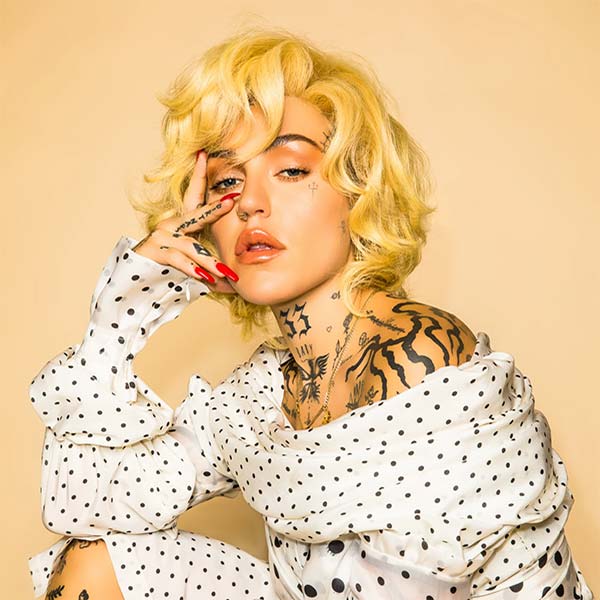 "I've now come to the conclusion that I feel more pansexual [than gay]."
Greta Christina
Born 1961
American
Blogger, speaker, and author
While best known for her work as an atheist blogger, speaker and author, Greta Christina has been an outspoken supporter of a variety of non-traditional topics including same sex marriage, group marriage, sex-positivity, and pro choice feminism.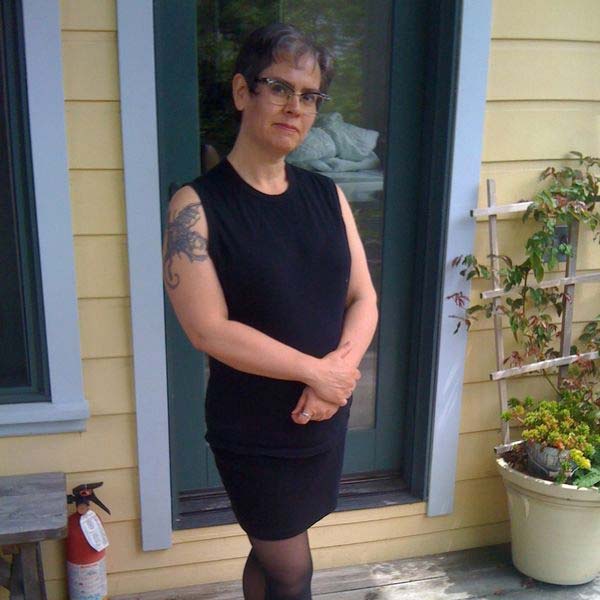 "I'm pansexual. It does not mean I have sex with bread, pans, or pan-flutes. It means I'm attracted to people of all genders."
Christine and the Queens
Born 1988
French
Singer, songwriter, pianist
Christine and the Queens (born Héloïse Adélaïde Letissier) has received a number of accolades throughout her career as an acclaimed French singer, songwriter, and producer including being ranked by Forbes as one of the most influential and talented people under 30 in 2017.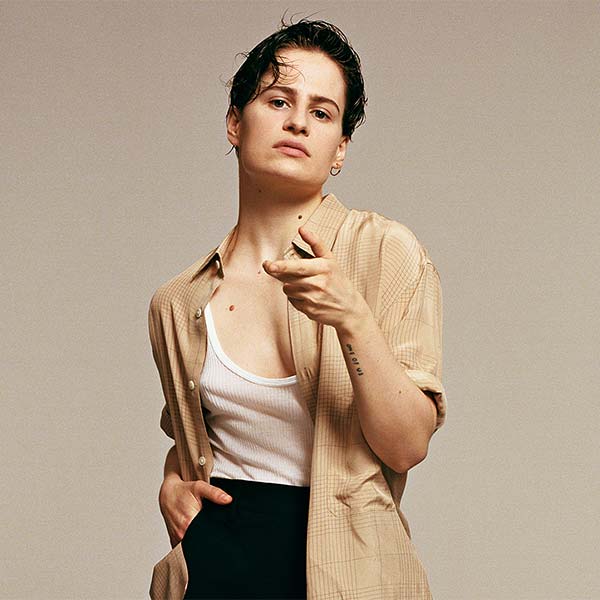 Asked what being pansexual meant, she replied: "It means that I can fall in love with someone regardless of their gender, regardless of how they define themselves. I don't really see that as an obstacle, as a definition."
Miley Cyrus
Born 1992
American
Singer, songwriter and actress
Miley Ray Cyrus (born Destiny Hope Cyrus) is an American entertainer known for starring in the hit television show Hannah Montana and going on to become a celebrated singer/songwriter spanning a variety of musical genres. Miley is also known for her contributions to charitable causes including animal rights, youth homelessness, and support of the LBTQ community. Her father is well known country singer Billy Ray Cyrus.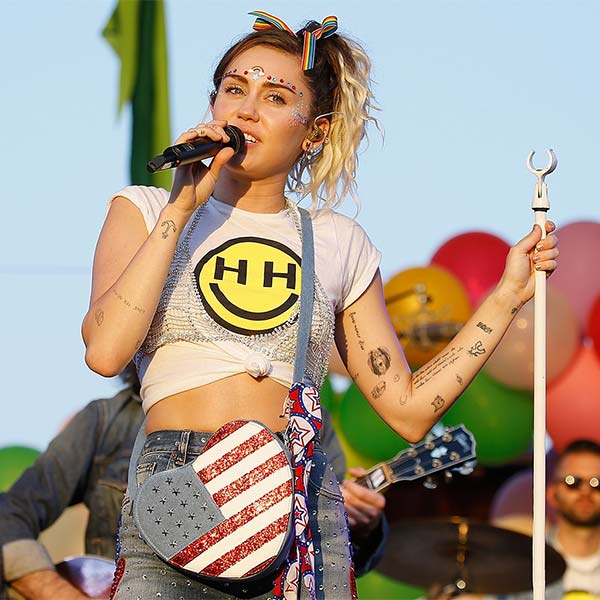 "I am literally open to every single thing that is consenting and doesn't involve an animal and everyone is of age. Everything that's legal, I'm down with. Yo, I'm down with any adult — anyone over the age of 18 who is down to love me. I don't relate to being boy or girl, and I don't have to have my partner relate to boy or girl."
Cara Delevingne
Born 1992
British
Model, actress and singer
Cara Jocelyn Delevingne is an English model, actress, and singer who has starred and participated in a number of box office films including Anna Karenina, Paper Towns, Suicide Squad, and Luc Besson's Valerian and the City of a Thousand Planets. In addition to film, Cara's modeling career has been filled with highlights with over 50 shows walked in 2012 including Justin Bieber's performance of 'Beauty And A Beat'.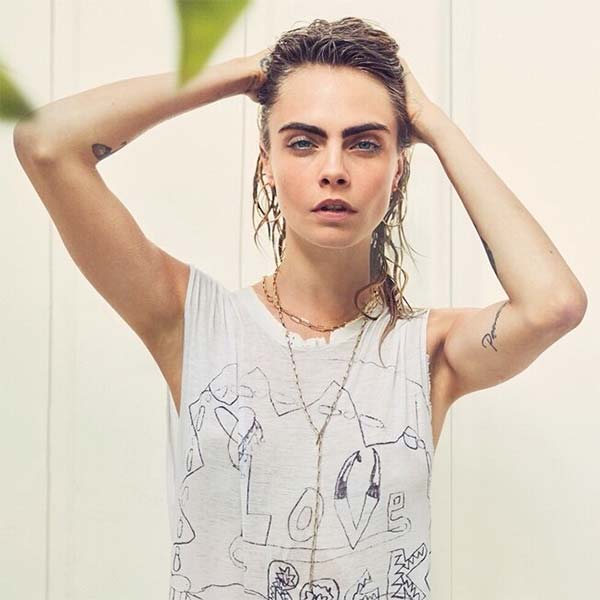 "I always will remain, I think, pansexual. However one defines themselves, whether it's 'they' or 'he' or 'she,' I fall in love with the person — and that's that. I'm attracted to the person."
That's it for today – stay tuned for part 2 where we profile 10 more celebrities who advocate for the Pansexual lifestyle and who believe beauty and love matter more than gender!